Read the other articles
What Are the Different Types of Geolocation Marketing?
Posted on December 3, 2019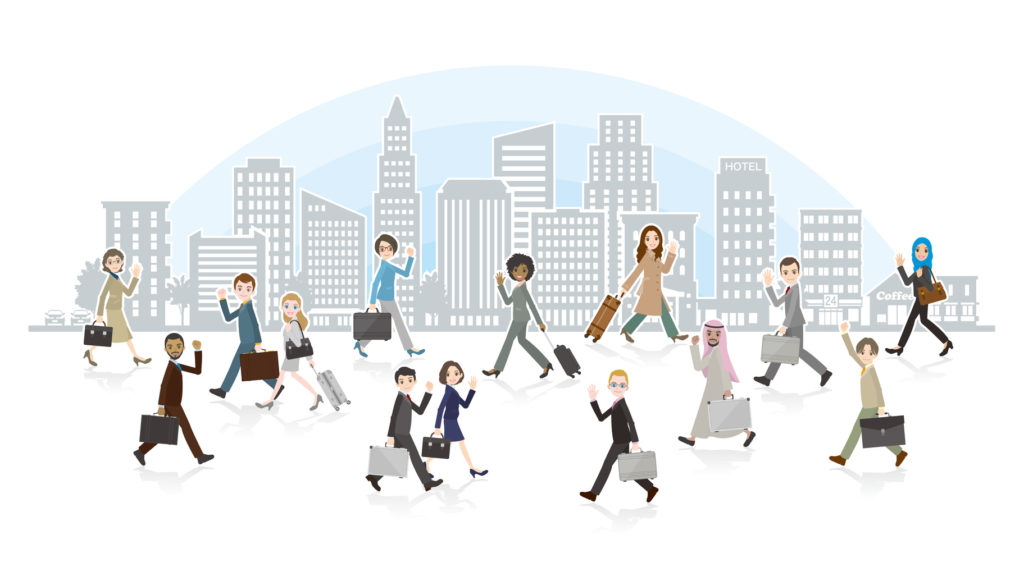 When sales bottlenecks occur, possible reactions among marketers and sellers include overhauling their entire strategy or upgrading their customer relationship management (CRM) platform to the latest one. These are not the only ways to streamline a sales pipeline, in any case. Several things factor in, from pitch decks to store layouts. Another approach is geolocation, which could play a massive role in improving an organization's sales performance.
With a cohesive geolocation marketing plan in place, professionals can study a specified location and its inhabitants at a more granular level to create personalized campaigns. Geolocation-fueled marketing also enables professionals to deliver just-in-time sales via clever pushes to finally convert a lead.
There are three main types of geolocation marketing, the first of which, geotargeting, is empowered by users' IP addresses that can be tracked via an IP Geolocation API to improve current business strategies.
Geotargeting
Geotargeting refers to the practice of serving ads or content to relevant consumers based on their location. The criteria for geotargeting users in a specific location varies, but most use IP addresses to define the scope of a campaign.
A classic example of geotargeting is using a local pay-per-click (PPC) ad on either social media or search engines. When users look up "pet store near me" on their browser, for example, the top results would be ads and local listings optimized for that search term.
The idea is to optimize campaign assets for the area in which a company operates. If your business only sells pet food within San Francisco, then it doesn't help to show your ads to users on the East Coast.
But how can you attract relevant buyers only? Behind the scenes, digital marketers can configure geotargeting for their ads. One way is to pin a location from an ad platform's integrated mapping service. Another is by using a device's IP address, as this corresponds to a particular country, state, or city. With this approach, marketers can narrow down on their prospects based on where they're accessing certain content.
Geotargeting goes hand in hand with localization techniques, which involves different website layouts or language versions per region. Hertz, Nescafe, McDonald's, the World Wildlife Fund (WWF), and Nike are just some of the brands that use this technique. To see the strategy in action, visit these brands' sites and then look for your country/region and language preferences.
IP Geolocation API is an excellent addition to any marketer's toolkit as it sources data from a comprehensive database. It covers most IP addresses in use, enabling marketers to learn more thoroughly about their audiences and spot emerging trends.
Beacons
Beacons refer to the protocol and hardware transmitters used to send and receive low-level Bluetooth signals. Beacon sensors are set up around a store premise or, at times, even farther away from the actual establishment. When customers move into a beacon's range, it sends them a notification (also known as a "broadcast") for a sale or promotion, perhaps.
The concept behind beacon marketing is akin to casting a net around a location to lure customers. However, beacons cannot discern between a prized catch and an average one. That's because beacons cannot discern one individual from another. They're only designed to scan an area for beacon-enabled devices. Moreover, shoppers have to allow their app or device to receive alerts from nearby beacons. Beacons will stop sending personalized communications to customers once they're out of range.
Beacons are especially popular among retail stores. Macy's, Target, Neiman Marcus, and Barney's New York are among the technology's early adopters. These retailers use beacons to promote anything from engaging mobile content to in-store holiday events.
Geofencing
Geofencing is a location-based marketing tactic that uses Global Positioning System (GPS), radio frequency identification (RFID), Wi-Fi, and cellular data to define a geographic target market. As the name suggests, it sets up virtual fences around a business's premises or a city that is activated by signals from devices.
Geofences work the same way as beacons do. They can tell businesses if its prospective customers are nearby. They trigger a response when customers enter and leave a space bound by a virtual fence. Such responses can come in the form of in-app alerts, text messages, discount coupons, or even emails. Unlike beacons, however, no specialized hardware is required to activate geofences — just plain old software, with little or no coding involved.
Geofencing is prevalent in the transportation and supermarket industries. A commonly cited success story is that of Wholefoods, which set up geofences in competing stores. It used geofences to refine its target market by matching them with the right ads and offers.
Sales bottlenecks can be frustrating for any marketing professional. The good news is that various types of geolocation marketing can help marketers hone their sub-performing campaigns.
Geotargeting, among these, can pinpoint customer groups according to the location so that they can design better experiences for them and increase conversions with the right IP intelligence tool such as IP Geolocation API.
Read the other articles