Read the other articles
How to Use Geolocation to Enhance Mobile Marketing
Posted on March 2, 2020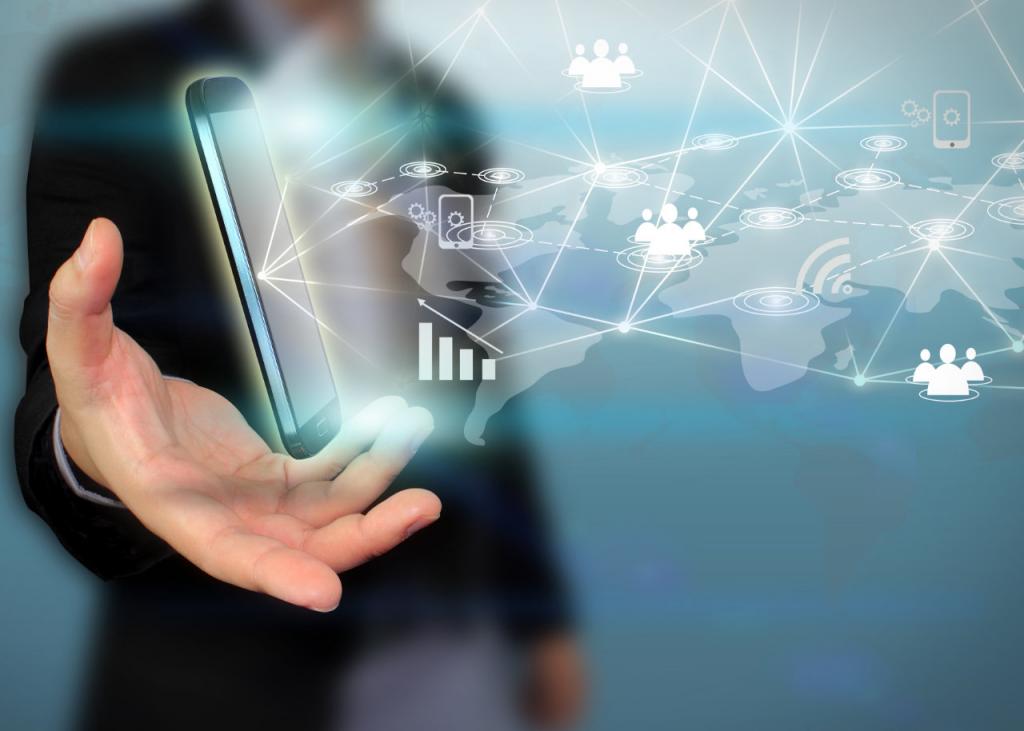 We're living in an excellent time to grow a business. Thanks to all the marketing innovations at one's disposal, newly-founded and scaling start-ups can augment their reach more than ever in a shorter time. What's more, customers are social media- and e-commerce-savvy, as they check their smartphones almost all the time. It seems like an entrepreneur's dream, right?
Not exactly so. Unfortunately, there are also reasons why starting and managing a business nowadays can be difficult. In fact, the competition is undoubtedly tighter now than it was then. Consider these statistics:
Out of 400 salespeople surveyed,

61% claimed

that it's tougher to sell a product now than five years ago. Some 54% of the respondents also noted that it is harder to gain new prospects nowadays.

Some 50% of a business's prospects are not the right fit for their products.

Salespeople take

an average of 18 calls

to connect with a buyer successfully. Recipients only open 23.9% of messages sent via email blasts.

Sellers find it more critical nowadays to connect with leads through various touchpoints due to changing consumer behaviors. They also find it equally important to tailor touches and make them more relevant to leads.
What's a business owner supposed to do amid this backdrop? With all the marketing drivel entrepreneurs get fed daily, it isn't easy to distinguish which strategies can live up to their promise. Is there a way for businesses to cut through the noise and increase conversions? Is it still possible to make the sales process more economical? Geolocation mobile marketing aided by tools such as IP Geolocation API is one approach that can provide a solution.
Harnessing the Benefits of Geolocation Mobile Marketing
A decade since games first used mobile location-based technologies, we're now seeing such tools gain some steam, especially in the marketing world. The success of "Pokemon Go," for instance, has reinvigorated marketers' interest in mobile geolocation.
Experts expect the mobile location-targeted ad spending to increase to $31.1 billion this year from $26.5 in 2019. There's no way but upwards. Investments in location-based ads will further rise to $35.5 billion and $38.7 billion in 2021 and 2022, respectively.
So what's so special about mobile geolocation ads? Mobile location data is a vital tool for marketers to streamline their mobile marketing efforts. This type of consumer intelligence, derived from Global Positioning System (GPS), Wi-Fi, and registration data, among others, offers many untapped opportunities for organizations, including measuring traffic and tracking online or offline conversion. When utilized to create geotargeted mobile ads, organizations can reach their ideals with the utmost precision.
Use Cases of Mobile Geolocation
Everyday use cases for geolocation mobile marketing include:
1. Marketing attribution to exact revenue sources
Attribution describes the process of pinpointing specific touchpoints where users accomplished the desired action, such as liking or engaging with a piece of content. Marketers then assign a value to this action for later measurement and analysis. This technique thus allows businesses to gain a better visibility of their customers' journey, and identify the exact revenue sources.
2. Proximity intelligence for better campaign profiling
Although mobile devices are transitory, they help marketers gain deeper insight into audiences in their target locales. IP addresses point to real-world locations, and repeated logins can determine a person's duration at a place. As such, the mode of connection could give users away for better campaign profiling.
For instance, users connecting through airport Wi-Fi could be corporate or casual travelers. This mobile geolocation data, when combined with demographic and behavioral data, could help marketing professionals craft hyper-targeted ads.
3. Improving consumer engagement
Mobile geolocation data assists in driving in-store visits for activation and rewards. Geocaching activities or scavenger hunts enabled by digital overlays and IP geolocation technologies are used by department stores and supermarket chains to increase and predict when visitors will next go to their stores.
4. Personalizing customer experience
Experts found that consumers are willing to share their mobile location data as long as their permission was requested beforehand and that they'd get personalized brand experiences in return. E-commerce sites, for example, can tweak their website pages to load faster in certain cities or countries where the Wi-Fi signal is weaker. They can also change the preferred language of the website or graphics to suit that particular location's preferences.
How IP Geolocation API Helps with Mobile Audience Targeting
IP Geolocation API empowers mobile marketers to maintain a high level of accuracy for the insights they glean from various geolocation technologies. The said product can yield highly precise location information for IP addresses, such as the country, region, state, geographic coordinates, time zone, city, and postal code for an IP address. Here are some specific applications of the tool:
1. Real-time proximity targeting
Every device is identified by its IP address when connected to a network at home or in a public place. Brands can use such IP data to send promotions to users milling around at their big-time events, as well as serving them contextually aware ads. Users can employ IP Geolocation API in conjunction with a push notification tool to automate alerts for people coming within the range of a store.
2. Remarketing
With web beacons or cookies, e-commerce sites can collect and subsequently track the IP addresses of their app or mobile site users. IP Geolocation API can be integrated with a retargeting plugin, allowing marketers to instantly determine whether an individual or crowd hails from the same area. They can then remarket products to these users, especially when they appear to be interacting with a product category or abandon their online carts.
3. Search engine optimization (SEO)
Another popular but underused method for mobile geolocation data is SEO. Mobile queries are dissimilar from desktop searches — just because your page ranks higher in web search results doesn't mean it would in mobile search results. But by knowing the geolocation data of your mobile app or site users, you'll be able to study some usage and search trends associated with their demographic. IP Geolocation API can assist in retrieving this geolocation information, whether you're running an Adwords campaign, displaying ads, or merely optimizing a web page.
4. Website localization
Companies don't need artificial intelligence (AI) algorithms (unless they can afford it) to detect their customers' user agents or preferences. With IP Geolocation API, they can automatically identify their audiences' IP addresses and physical locations to redirect them to websites sporting their preferred languages.
Mobile-based geolocation data provides organizations with an opportunity to stand out in a competitive business milieu. It enables marketers to segment their audiences, ascertain whether or not actions are direct results of campaigns, and, most of all, increase revenues. Thus, both entrepreneurs and marketing specialists alike should consider adopting a geolocation mobile marketing strategy if they still haven't done so. IP Geolocation API is one tool that empowers businesses to make such endeavor a success.
Read the other articles